Build a Custom Commander Echo System Starting At:
CE-CUSTOM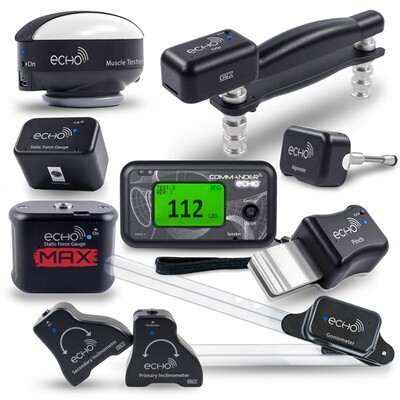 Commander
Build the perfect Commander Echo system for your practice. The base price includes the console you need to get started. Add the devices and software you desire and then you are ready to checkout with your custom built Commander Echo system.
Note: Color of devices may be different than pictured.
Dual Inclinometry (945)
Muscle Tester (745)
Grip (845)
Algometer (945)
Goniometer (845)
Pinch (745)
Static Force Gauge (1445)
SFG Max (1745)
None (0)
Commander Echo Downloader (175.5)
Northstar Manual Data Entry (3600)